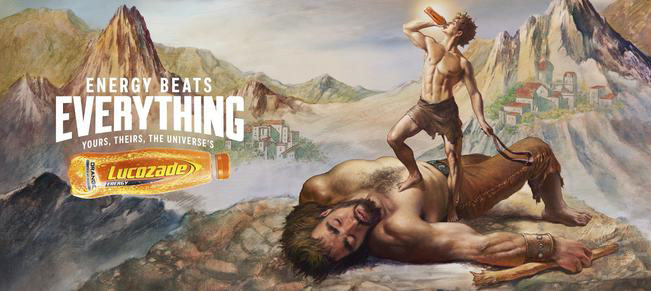 In March 2018, I headed down to Spain for a week to record a couple of adverts for Lucozade. The advert retold the story of David and Goliath, now with added energy drink. I played David's flatmate, who in the script is called Josiah.
We shot the indoors in a set in Madrid and the exteriors in the desert about an hour out of Almeria. The advertising company was Grey and it was directed by Harold Enstein of Dummy Films. It was cast by Ali Fearnley.

Two versions of the advert were shot: a one minute and a thirty second. At one point there was a goat on set.
Below: on location and exploring Almeria with James Messer (David) and Waylon Ma (Maceo).