For the past few years, I've had the pleasure of working as a company member on the BAFTA-winning 
History Bombs
, a brilliant online comic educational history series.
History Bombs
is created and produced by Chris Hobbs and Claire O'Brien and directed by Ellie Rogers.
Their signature videos are long one-take lessons on everything that happened in a particular field of history. I first got involved with their one-take History of World War 2 playing an RAF pilot in a deckchair.
History Bombs
then explores each subject in more depth through sketches and videos written in collaboration with historians. Among others, I've been a twentieth century philosopher, a tommy, a Medieval groom, a Soviet game show contestant, Harry Truman, and an investigator.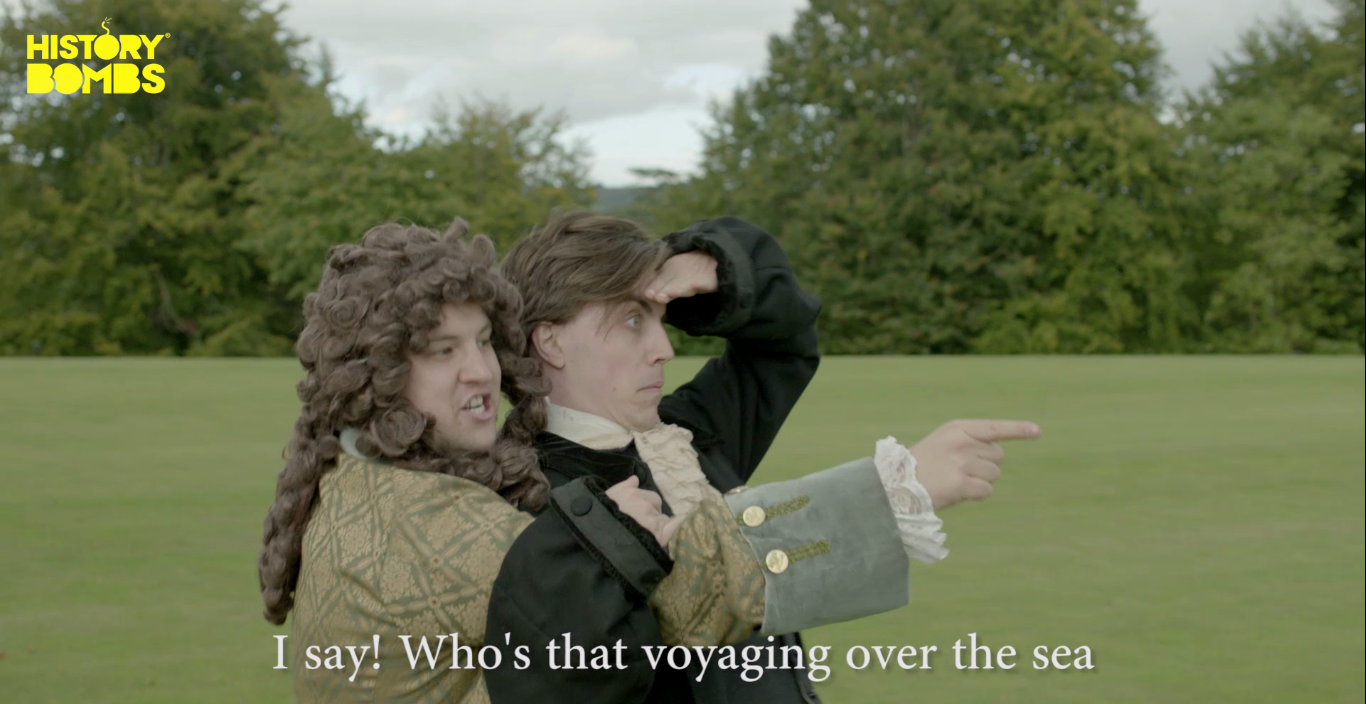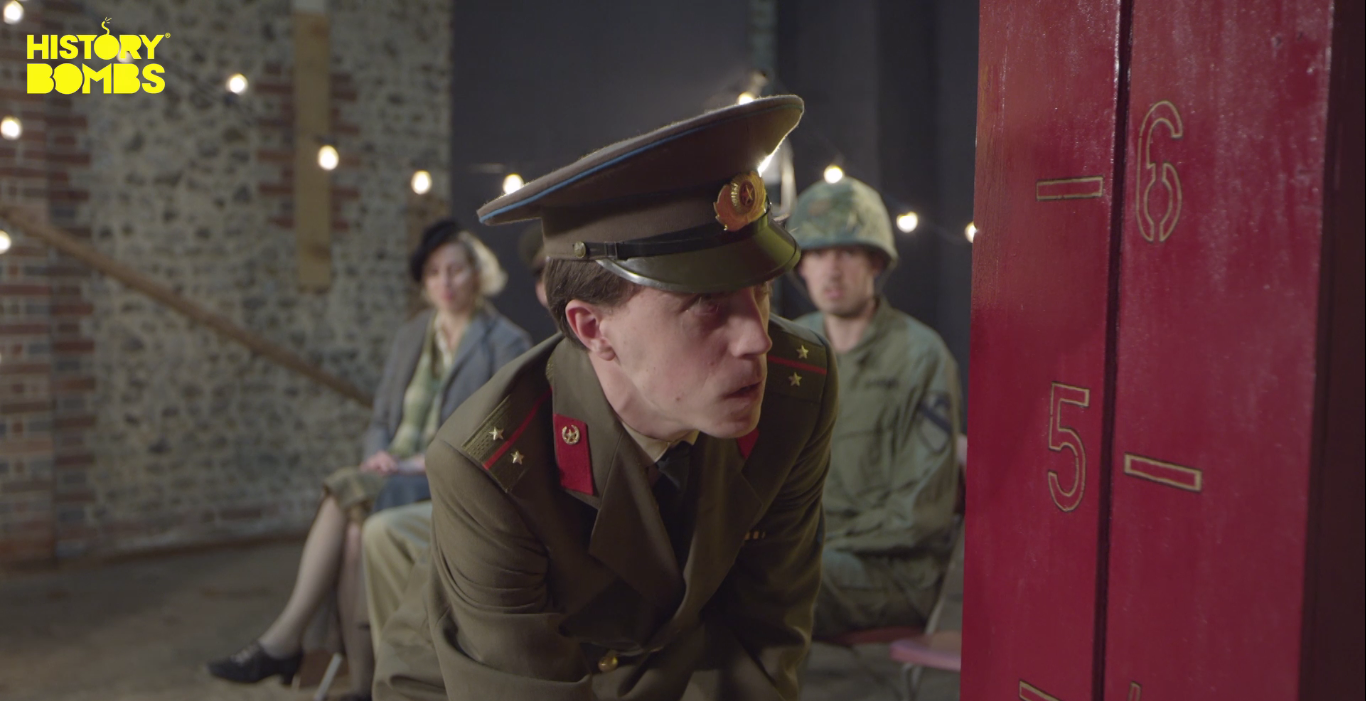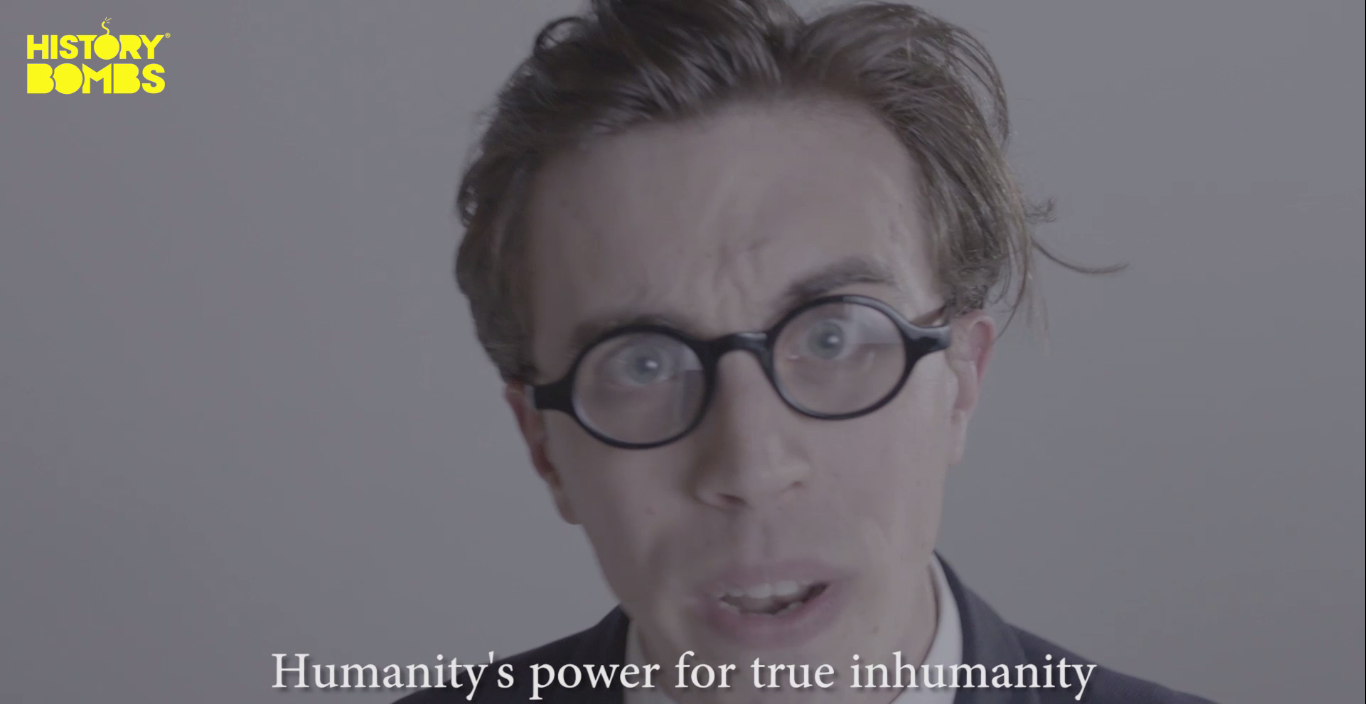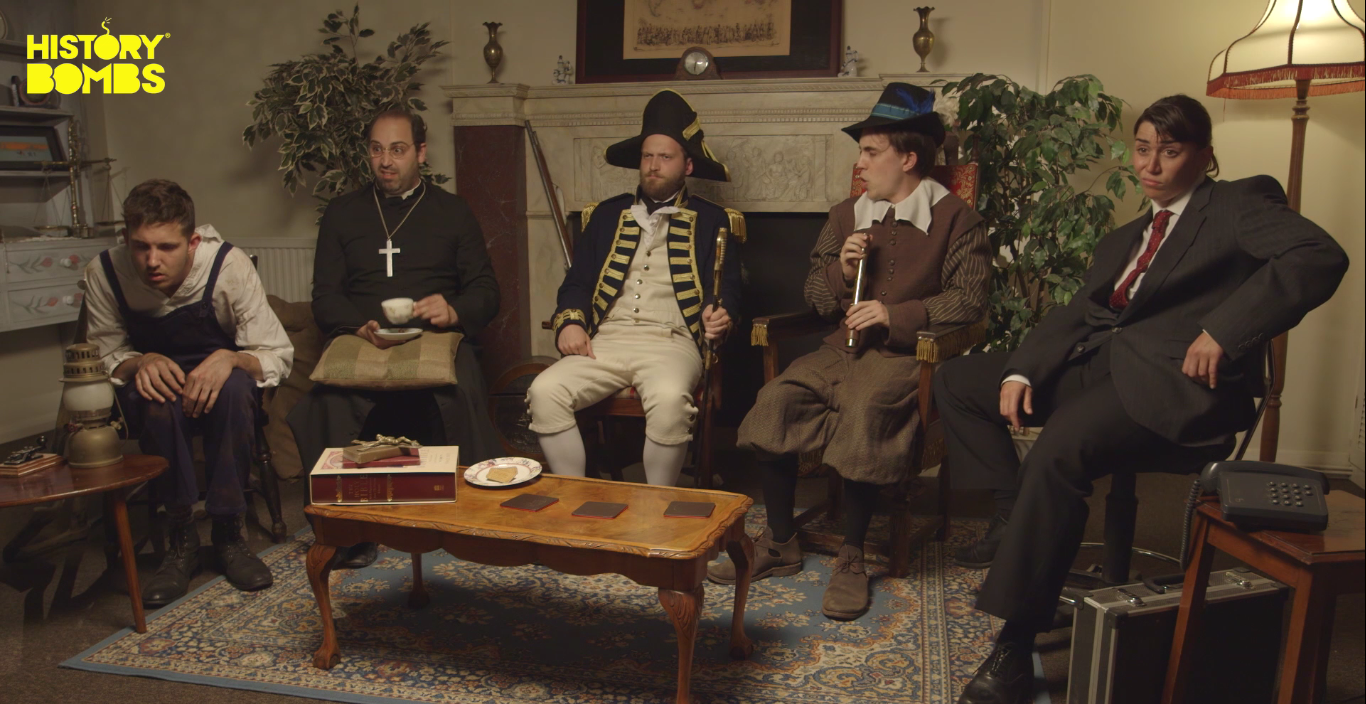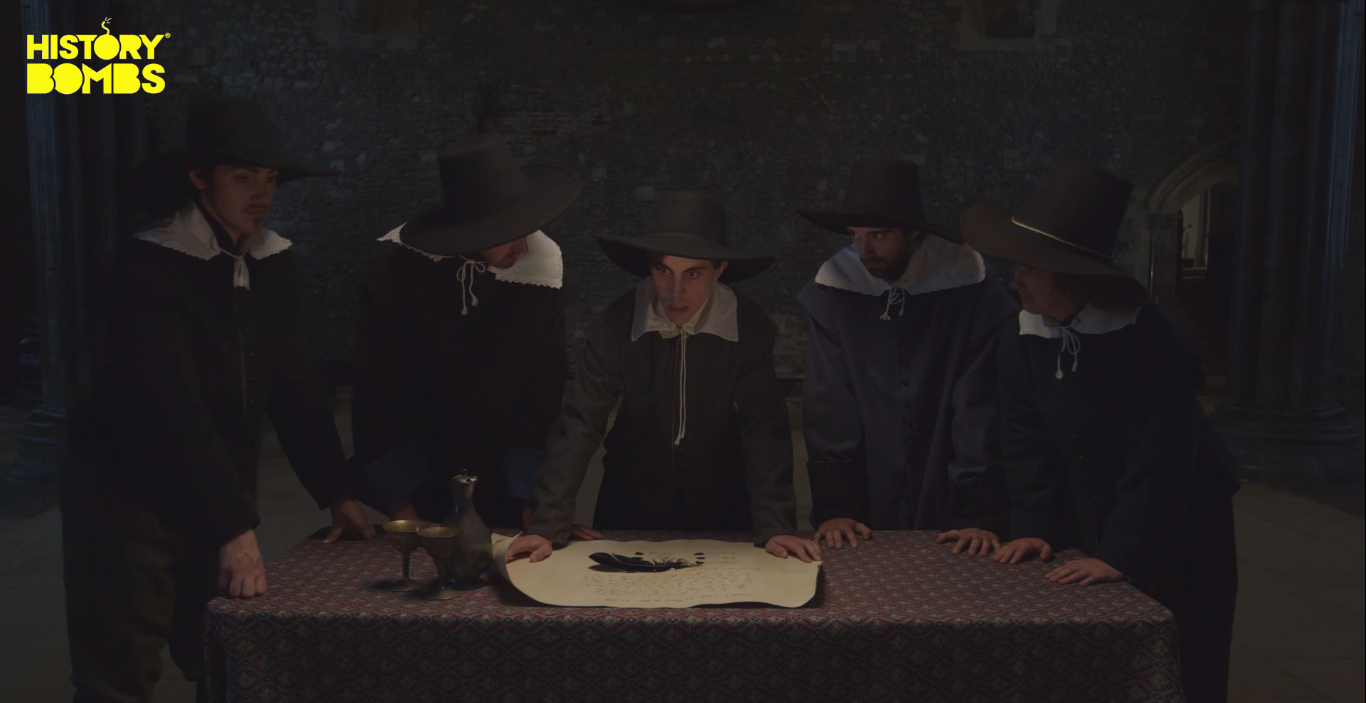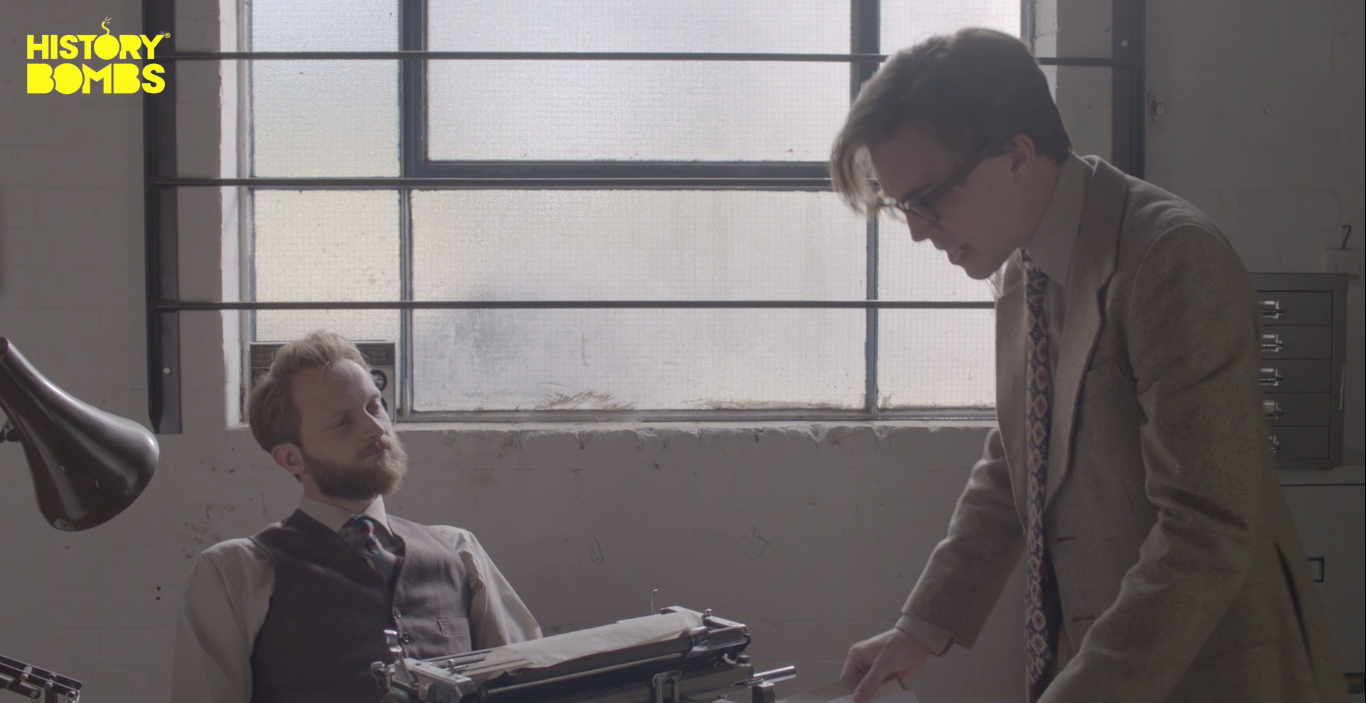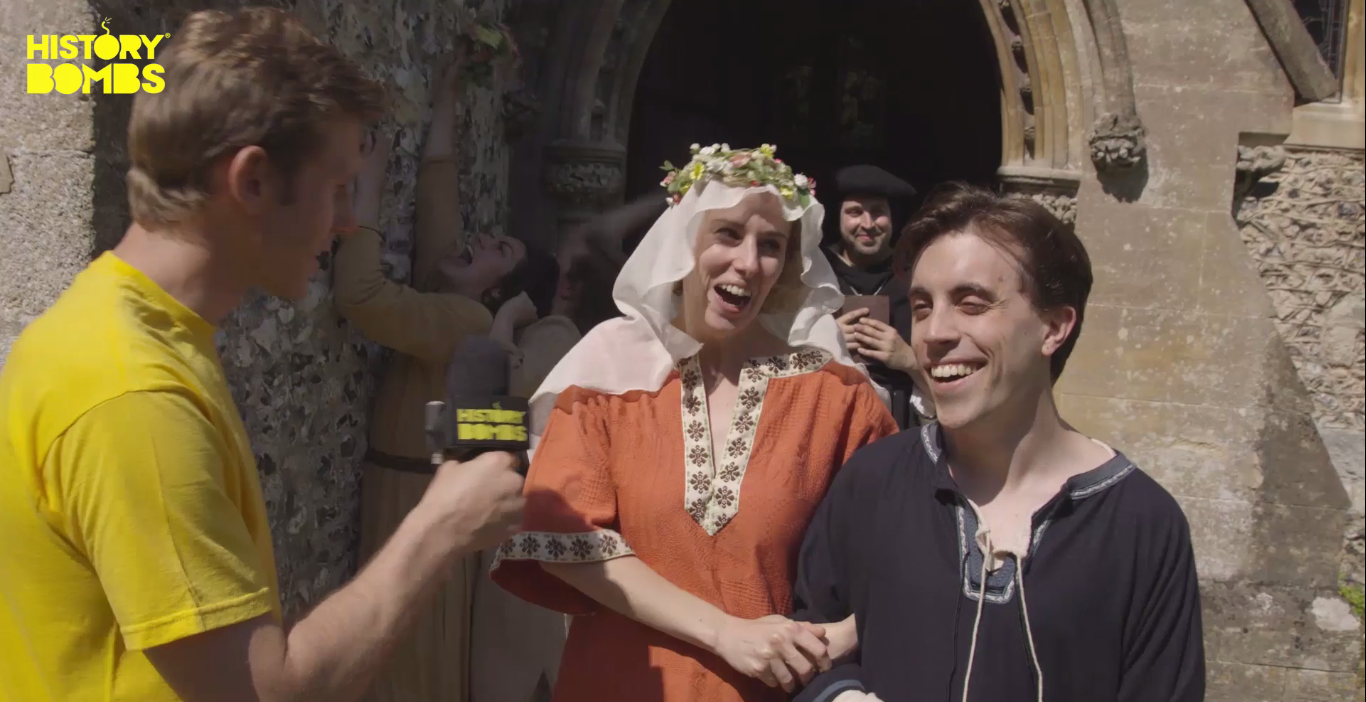 In 2017, English Heritage commissioned History Bombs to make a video at Stone Henge for their exhibition on Neolothic food,
Feast
.
We filmed in late autumn as speedily as we could to get the shots in Stone Henge's replica neolithic huts while the sun was up but before the site opened to the public.