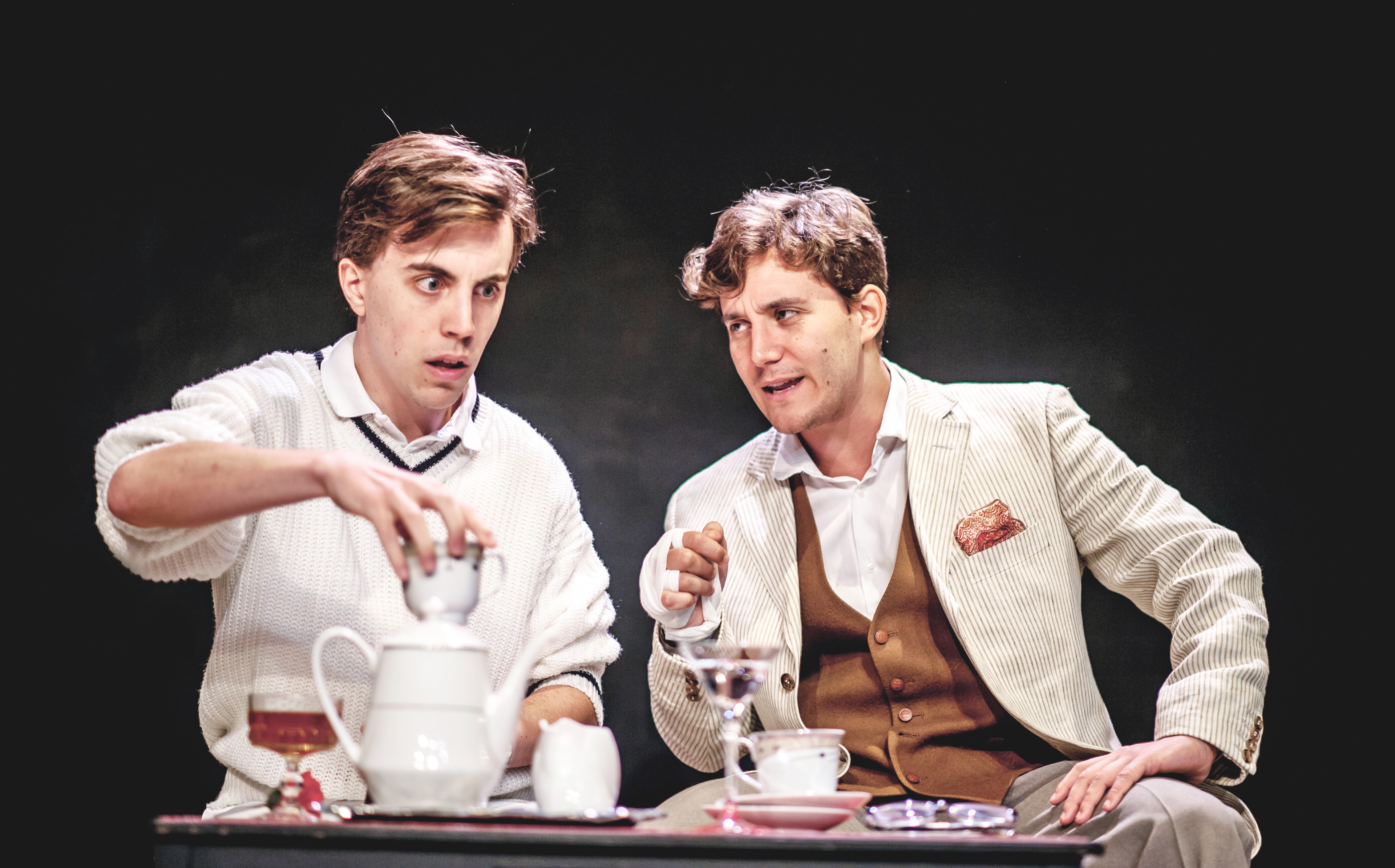 When I was eight, my parents signed me up for after-school football, which was popular among my friends. I had a red tracksuit and still-blonde hair cut in a Beatles bowl. There's a photo somewhere.
I was in goal. It rained. People kept kicking a ball at me.
It was awful.
Not long after, I was signed up for an after-school drama club instead. My first play was about American gangsters kidnapping Father Christmas. I played one of the gangsters, so short I had to be picked up to sit on a table and deliver my lines. I still remember them.
It was amazing.
I've been performing in one way or another ever since. I joined Equity in 2011 after studying at Drama Studio London. I joined a co-op agency for a couple of years, I worked in most of the London back-of-a-pub theatres, I once did an open mic at the Royal Court bar.
In 2015, sick of constantly applying for work, I began to make my own. I pulled together a group of friendly creatives - writers, producers, actors - and together we made the first series of a podcast sitcom called
Wooden Overcoats
 in which I play a tightly wound funeral director. As shows go, it's doing well. If every download were a ticket, since launch we've sold out Wembley dozens of times over.
Wooden Overcoats led me to comedy. I've worked in other comedy podcasts, for online comedy videos, and BBC 3. I studied improvised comedy at The Free Association, I think constantly about how and why we do what we do. I read the books. I watch clowns on YouTube, scour Wikipedia for different theories. All of my commercial work is comedy. And I
write it
.
This should have come as less of a surprise. I grew up in Belgium, the world capital of comic books, alternately reading Asterix and The Beano. As a kid I read Edward Lear. As a teenager I listened to tapes of The Hitchhiker's Guide to the Galaxy, I'm Sorry I Haven't A Clue, and Dead Ringers. I still have them.
If you would like to chat about my work, get in touch. Or you can book me for a casting through Dan Clifton at Union Management.